Bembem Devi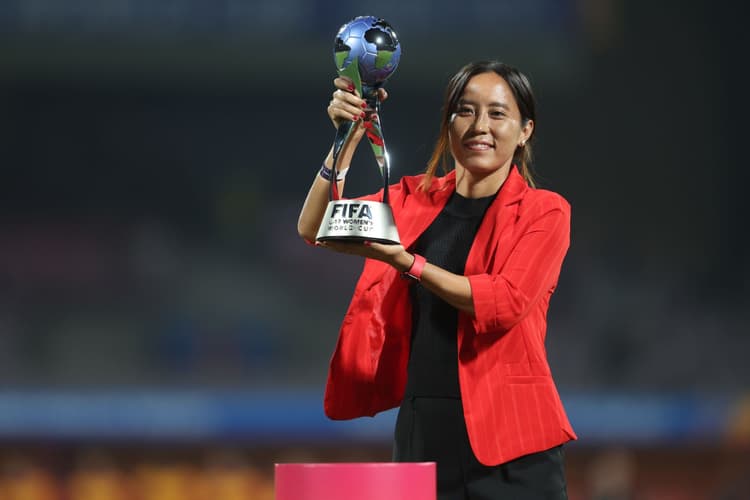 Oinam Bembem Devi, commonly known as Bembem Devi, is an Indian former women's football player and one of the most accomplished footballers in the country's history. She was born on March 1, 1980, in Manipur, India.
Bembem Devi has made significant contributions to women's football in India and has been a pioneer for the sport in the country. She represented the Indian national women's football team for over 20 years, making her debut at the age of 15. She played as a midfielder and was known for her exceptional skills, vision, and leadership on the field.
Throughout her career, Bembem Devi has won numerous accolades and titles. She has represented India in several international tournaments, including the Asian Games, South Asian Games, and SAFF Women's Championship. She has been instrumental in leading the Indian team to success in various competitions, including clinching the South Asian Games gold medal in 2010 and 2016.
Bembem Devi has been a role model for aspiring women footballers in India. Her dedication, passion, and perseverance have inspired a new generation of players and have played a crucial role in raising the profile of women's football in the country.
In recognition of her contributions to Indian football, Bembem Devi has received numerous awards and honors. She was conferred with the prestigious Arjuna Award, one of India's highest sporting honors, in 2017. This award recognized her outstanding achievements and contributions to football.
After retiring from professional football, Bembem Devi has continued to be involved in the sport. She has taken up coaching roles and is actively working towards the development of women's football in India. She has been instrumental in nurturing young talents and promoting the growth of the game at the grassroots level.