Dr. Raj Phanden aka Cycle Baba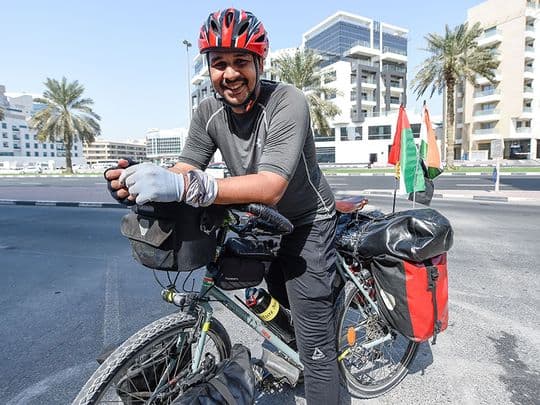 Dr. Raj Phanden is an Indian environmentalist, doctor, and cyclist. He is known for his efforts to raise awareness about environmental issues and promote sustainable living through his cycling expeditions.
In April 2021, Dr. Phanden lost his family, including his wife, two children, and parents, to COVID-19. Despite this tragedy, he decided to resume his international cycling journey to spread hope and raise awareness about the pandemic's impact on the environment.
Dr. Phanden began his cycling expedition in 2018, and since then, he has cycled over 27,000 km across several countries, including India, Nepal, Bhutan, Myanmar, Thailand, Laos, Vietnam, Cambodia, Malaysia, Indonesia, Australia, and New Zealand.
During his cycling expeditions, Dr. Phanden promotes sustainable living and environmental conservation. He also advocates for the use of bicycles as a means of transportation to reduce carbon emissions and air pollution.
Dr. Phanden has received several awards for his environmental work, including the "Young Environmentalist Award" by the Centre for Science and Environment and the "Earth Hero Award" by News18.
Despite facing personal tragedy, Dr. Phanden continues to inspire people through his cycling expeditions and environmental advocacy.
Reference: