Harbert Egberts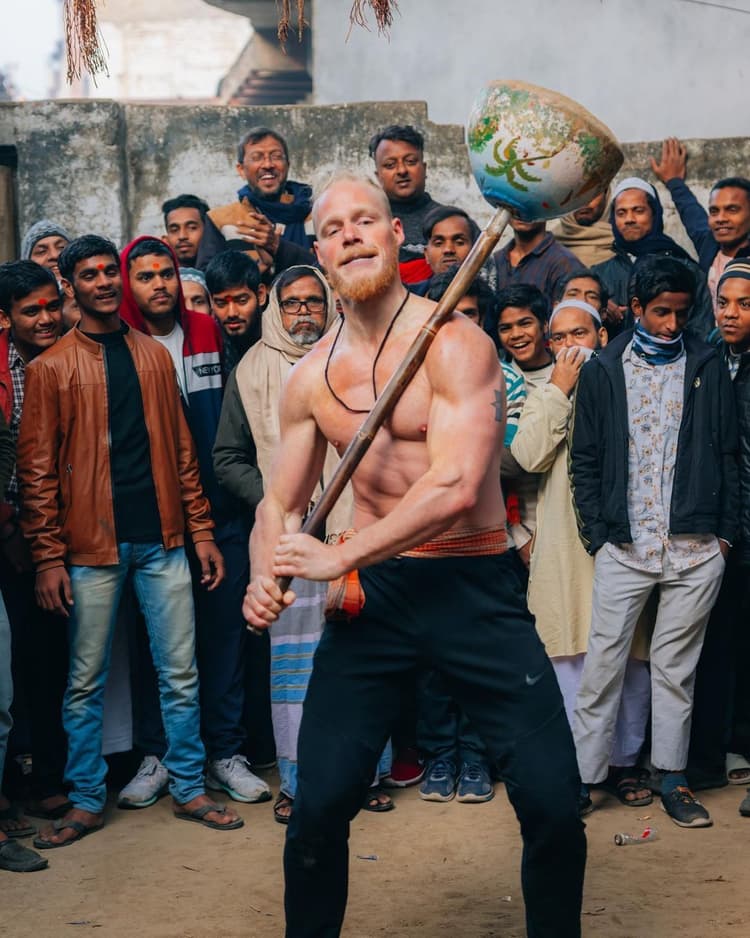 Harbert Egberts aka The Flowing Dutchman is a visionary fitness enthusiast and changemaker who has made remarkable contributions to reviving and promoting the ancient Indian Gada/Mace lifting technique. With a deep appreciation for historical fitness practices, Egberts embarked on a journey to uncover the hidden potential of this age-old exercise regimen and reintroduce it to the modern world.
Egberts recognized the intrinsic value of the Gada/Mace lifting technique, which has its roots in Indian wrestling and warrior training. By combining his passion for fitness with historical research, he unearthed the long-forgotten benefits of this practice – enhancing strength, stability, and flexibility while also promoting mental focus and discipline.
As a changemaker, Egberts dedicated himself to sharing his findings and insights with the global fitness community. Through workshops, online tutorials, and engaging social media content, he has been instrumental in enlightening people about the transformative power of Gada/Mace lifting. His approach emphasizes a harmonious blend of tradition and innovation, making the ancient technique accessible and relevant in the contemporary fitness landscape.
Egberts' advocacy has sparked a movement of acceptance and appreciation for the Gada/Mace lifting technique. With his contagious enthusiasm and dedication, he has inspired countless individuals to embrace this unique form of exercise, transcending cultural boundaries and fostering a renewed interest in ancient fitness practices. As a true changemaker, Harbert Egberts continues to uplift the Gada/Mace lifting technique, leaving an indelible mark on the world of fitness and well-being.