Nirmal Purja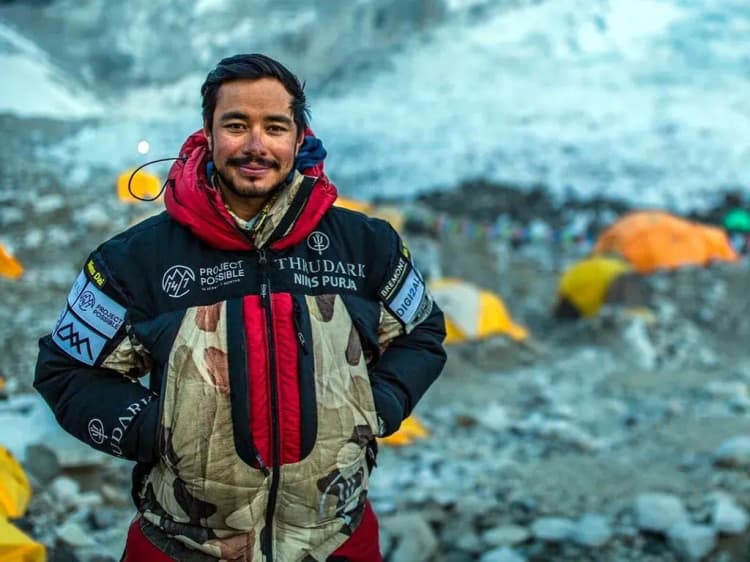 Nirmal "Nims" Purja, MBE, is a Nepalese mountaineer and former British Special Forces soldier who gained global recognition for his remarkable achievements in high-altitude mountaineering. He was born on July 25, 1983, in Myagdi district, Nepal.
Purja is best known for his ambitious project called "Project Possible," in which he set out to summit all 14 of the world's peaks above 8,000 meters (known as the Eight-thousanders) in a record-breaking time frame. He successfully completed this incredible feat in just under seven months, shattering the previous record by several years. His accomplishment earned him widespread acclaim and established him as one of the most accomplished mountaineers in history.
In addition to his mountaineering achievements, Purja served in the British Army's Gurkha regiment and was a member of the Special Boat Service (SBS), an elite special forces unit. He received the Member of the Order of the British Empire (MBE) for his outstanding service and contributions to the military.
Purja's determination, physical endurance, and mountaineering skills have made him an inspiration to aspiring climbers around the world. He continues to push boundaries in the mountaineering world and actively promotes the spirit of adventure, perseverance, and overcoming challenges.