Tagore Sureshbabu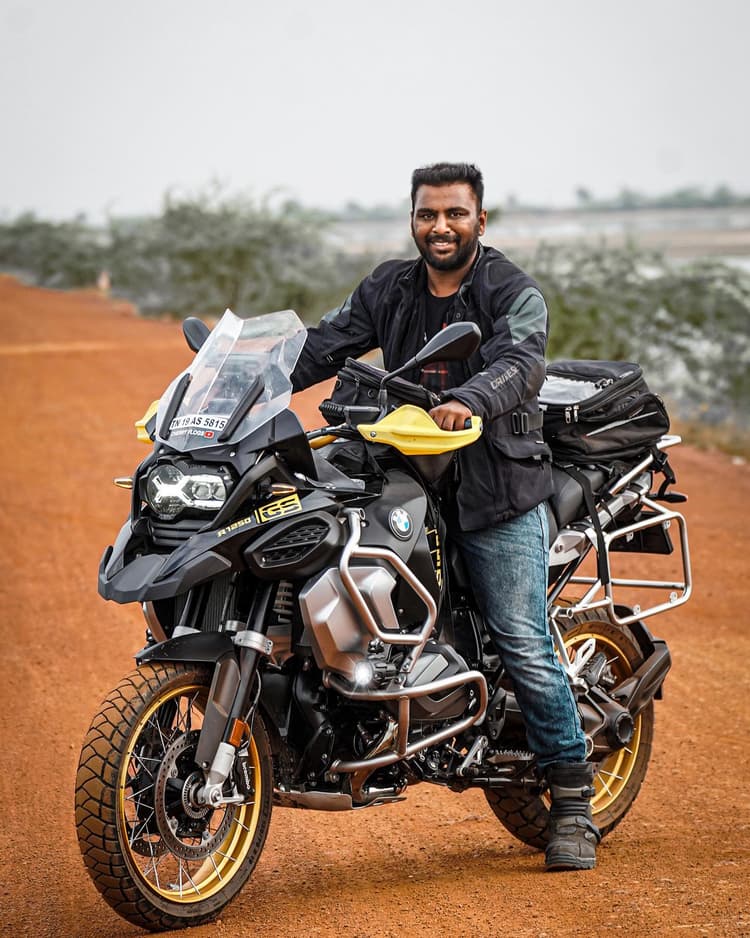 Tagore Sureshbabu is an Indian biker and adventurer who has completed several long-distance motorcycle journeys. One of his most impressive feats is completing the Trans-Siberian Motorcycle Marathon, a grueling 11,200-kilometer journey from Moscow to Vladivostok.
Sureshbabu began his journey in Moscow in August 2019 and completed it in 25 days, riding his motorcycle across Russia's vast and rugged terrain. The journey took him through some of the world's most challenging roads and extreme weather conditions, including heavy rain, hailstorms, and strong winds.
Sureshbabu's journey was not only a personal achievement but also an opportunity to raise awareness about mental health issues. He used his journey as a platform to promote mental health awareness and encourage people to seek help when they need it.
Sureshbabu's passion for adventure and social causes has earned him a significant following on social media. He has over 80k followers on his Instagram account, where he shares his experiences and encourages others to pursue their dreams.
In addition to his adventures, Sureshbabu is also a successful entrepreneur and has founded several startups in India. He is an inspiration to young Indians, showing them that it is possible to achieve their dreams and make a positive impact on society.