Enhancing India's Heritage: ASI Launches "Adopt a Heritage 2.0" Campaign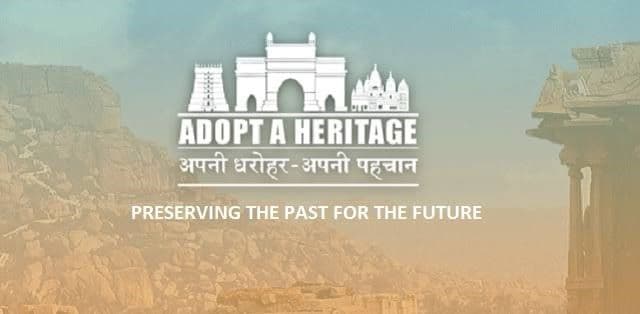 ASI Launches Innovative 'Adopt a Heritage 2.0' Campaign
New Delhi, September 4, 2023 - The Archaeological Survey of India (ASI) is set to introduce the revolutionary "Adopt a Heritage 2.0" campaign on September 4, 2023. This ambitious initiative aims to safeguard India's rich cultural heritage by engaging businesses to enhance the facilities at more than 3,600 historical sites scattered across the nation. Notably, these monuments not only serve as a testament to India's glorious past but also significantly contribute to the country's economy.
A New Approach to Preservation
The "Adopt a Heritage 2.0" program is a unique approach to preserving India's historical sites. ASI is reaching out to business partners, encouraging them to utilize their Corporate Social Responsibility (CSR) funds to improve the amenities at these heritage sites. The amenities required for various monuments, as outlined in the AMASR Act 1958, form the basis of this upgraded version of the 2017 scheme.
Easy Adoption Process
Interested parties can apply to adopt a monument or specific facilities through a dedicated web portal, [www.indianheritage.gov.in]. The portal provides comprehensive information about available monuments, including a gap analysis and estimated costs for the improvements.
Selecting the Right Partners
Selecting the right stakeholders is a meticulous process involving extensive research, consultations with various parties, and assessments of the potential for economic and developmental growth at each site. The chosen stakeholders will be responsible for creating, providing, and maintaining amenities related to hygiene, accessibility, safety, and knowledge dissemination. Their involvement in preserving cultural heritage will distinguish them as organizations that prioritize India's rich history. The initial appointment term is five years, with the possibility of extension.
Introducing the "Indian Heritage" Mobile App
Accompanying the program's launch is a user-friendly mobile app called "Indian Heritage." This app will provide users with descriptions and images of historical sites across India. Furthermore, it will offer access to geo-tagged locations, information about public amenities, and a feedback system for visitors.
A Pioneering Step
The "Adopt a Heritage 2.0" campaign is a pioneering step towards the protection and enhancement of India's cultural treasures. By involving businesses in this noble endeavor, ASI is not only safeguarding historical sites but also fostering a sense of responsibility and pride in the rich heritage of the nation.
India's cultural heritage is a source of pride and inspiration for millions. With the "Adopt a Heritage 2.0" initiative, ASI invites businesses to join hands in preserving and promoting this heritage for generations to come.
For further details and participation, visit [www.indianheritage.gov.in] and download the "Indian Heritage" mobile app.
Pass on the Karma!
Multiply the positivity, through the Sanatan
Explore brah.ma
Create an Impact!
Keep Brah.ma Alive and Thriving
or Connect on Social
Soulful Sanatan Creations
Explore our Spiritual Products & Discover Your Essence
ॐ सर्वे भवन्तु सुखिनः
Initiative by brah.ma  2020 – ∞
Built in Kaashi, for the world