Roing
Roing is a picturesque town located in the Lower Dibang Valley district of Arunachal Pradesh, India. It is situated on the banks of the Dibang River and surrounded by the lush green hills of the Eastern Himalayas.
Historical Significance
Roing is known for its historical significance as it was once a part of the Mishmi Kingdom. It is also home to the Idu Mishmi tribe, which has a rich culture and history.
Things to do
Some popular things to do in Roing include visiting the Mehao Wildlife Sanctuary, trekking to Mayudia, exploring the ancient ruins of Bhismaknagar Fort, and enjoying a picnic at Sally Lake.
Tribes
Roing is home to several tribes including the Idu Mishmi, Digaru Mishmi, Kaman Mishmi, and Adi tribes.
Famous Places
Some famous places to visit in Roing include Bhismaknagar Fort, Mehao Wildlife Sanctuary, Sally Lake, and Mayudia.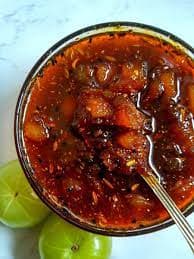 Famous Foods
Some popular local dishes in Roing include bamboo shoot pickle, fish curry, and chutney made from the amla fruit.
Off-beat Places
Some offbeat places to visit in Roing include the ancient rock carvings at Hunli, the Hanging Bridge over the Dibang River, and the traditional Idu Mishmi village of Iduli.
Do's and Dont's
Do dress modestly while visiting religious places.
Do respect the local culture and traditions.
Do carry sufficient warm clothing as Roing can get quite cold.
Don't litter and always dispose of waste properly.
Don't disturb the wildlife or their habitats.
Don't enter religious places without taking off your shoes.
Conclusion
Roing is a beautiful town with a rich history and culture. It offers a range of activities for travelers who love nature, history, and adventure.
FAQ's
What is the best time to visit Roing?
A. The best time to visit Roing is between October to April when the weather is pleasant and suitable for outdoor activities.
Is Roing a safe place to visit?
A. Yes, Roing is a safe place to visit. However, it is always recommended to take necessary precautions while traveling.
What is the local language spoken in Roing?
A. The local language spoken in Roing is Idu Mishmi, but Hindi and English are also widely spoken.