Mukteswara Temple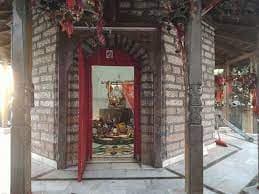 History
According to ancient legends, the credit for constructing this temple is attributed to King Yayati I of the Somavamshi Dynasty. This dynasty is renowned for building several magnificent shrines in Bhubaneswar, a city often referred to as the Temple City of India.
Architechture
Standing at a height of around 35 feet, the temple is a remarkable example of the Kalinga architectural style. It is revered as a "Gem of Odisha" due to its exquisite craftsmanship, characterized by intricate carvings, diamond-shaped lattice windows, and sculptures depicting characters from the beloved Panchatantra tales.
Enclosed within an octagonal compound wall adorned with intricate carvings, the temple showcases a unique architectural pattern that is believed to have been an innovative development from its predecessors. This distinctive pattern subsequently influenced the architecture of later temples in the city, making it a significant milestone in the evolution of temple architecture in the region.
Located adjacent to the Parasurameswara Temple, another architectural marvel of its time, the Mukteswara Temple in Bhubaneswar is in close proximity to yet another renowned place of worship in the city, the Lingaraj Temple. This 35-feet temple, entirely constructed from red sandstone, is renowned for its beautifully adorned arched gateway, locally known as the Torana. The intricate and exquisite carvings on the arch are truly captivating, serving as a testament to the exceptional craftsmanship of that era.