Gayatri Jayanti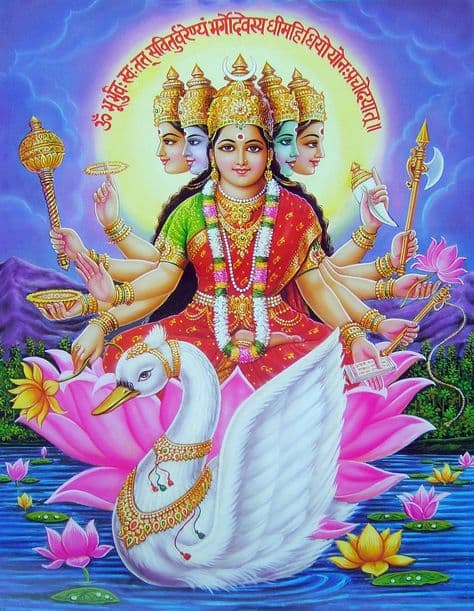 Gayatri Jayanti is observed as the birth anniversary of Goddess Gayatri, the Goddess of Veda. Being the Goddess of all Veda, Goddess Gayatri is also known as Veda Mata.
It is believed that Goddess Gayatri is manifestation of all phenomenal attributes of Brahman. She is also worshipped as the Goddess of Hindu Trimurti. She is considered as the mother of all Gods and embodiment of Goddess Saraswati, Goddess Parvati and Goddess Lakshmi.
Gayatri Jayanti is observed on Shukla Paksha Ekadashi during Jyeshtha lunar month and it is usually observed on the next day of Ganga Dussehra. According to Matantara i.e. due to the difference of opinions to observe Gayatri Jayanti, it is also observed during Shravana Purnima. The Gayatri Jayanti during Shravana Purnima is widely accepted and usually coincides with Upakarma day.
Devotees observe Gayatri Jayanti by making special prayers to Gayatri Mata and by repeatedly chanting Gayatri Mantra.