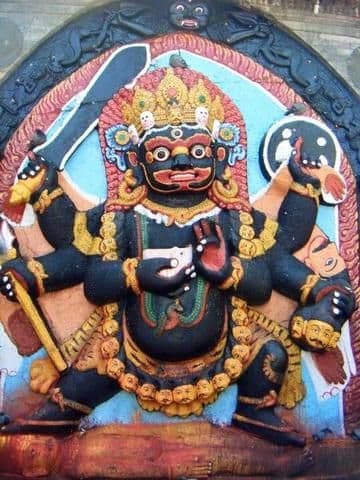 Book On Whatsapp
Discover the formidable deity Bhairav, known for his fierce and transformative nature. With a fearsome appearance, wielding weapons and adorned with a garland of skulls, Bhairav embodies power and destruction. Yet, beyond his intimidating image, he is revered for his protective qualities, safeguarding devotees from harm and negative forces. Associated with Lord Shiva, Bhairav stands as a significant manifestation, embodying both the ferocious and protective aspects of divinity. Explore the mystique of Bhairav and embrace the transformative energy that he represents.
Bhairavs of Kashi
Prepare to encounter the formidable deity, Bhairav, as we delve into the realm of destruction and transformation. With a fierce countenance and adorned with a garland of skulls, Bhairav represents power and strength. Yet, beneath his intimidating appearance lies a protective nature, shielding devotees from harm and malevolent forces. Linked closely to Lord Shiva, Bhairav is revered as one of his significant manifestations.
Breakfast, Lunch and Dinner
All will be done during the visit. We will be stopping in different places for breakfast, lunch and dinner during our Bhairav Temples Visit.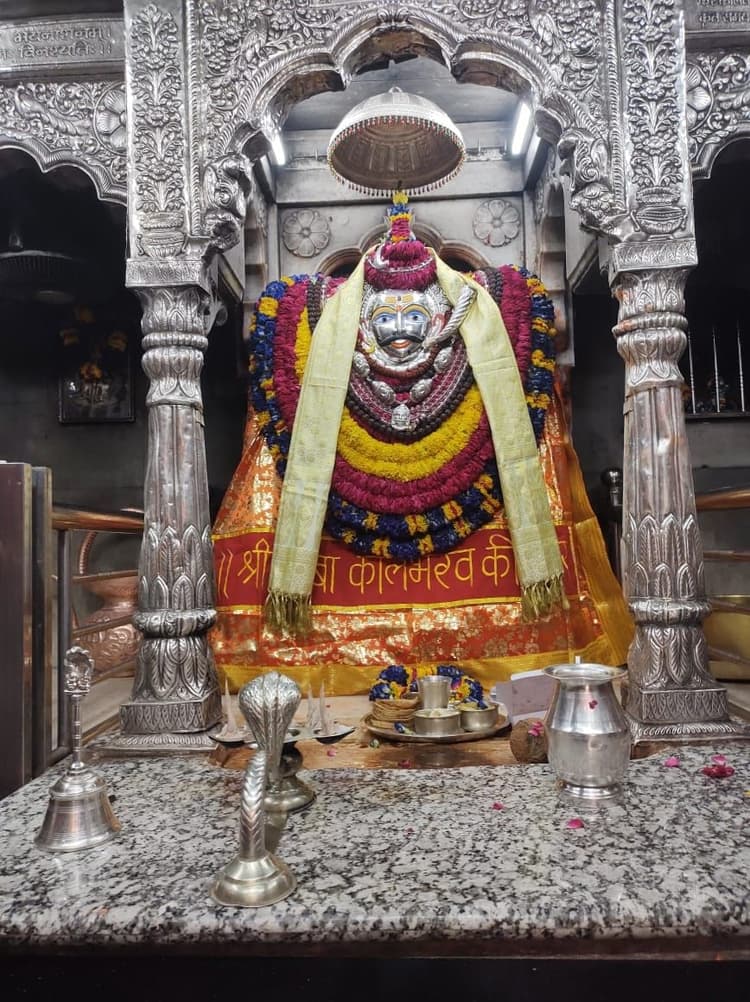 Kaal Bhairav Temple
This temple is widely recognized and held in high esteem among the devotees. Local residents are always ready to assist and guide the visitors who come to pay their respects to the deity.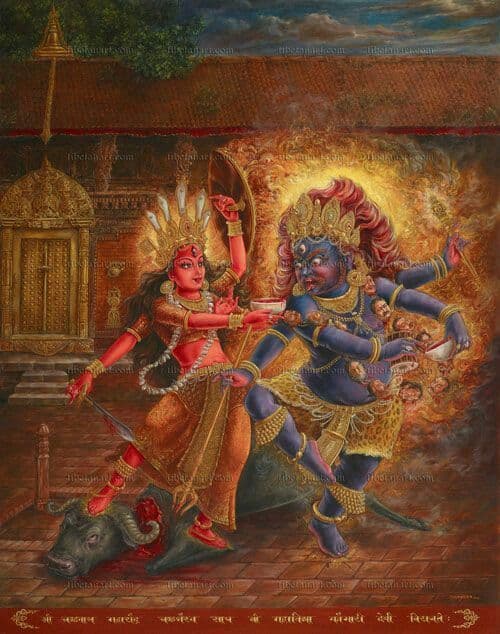 Asitang Bhairav Temple
The place of worship is open throughout the day. Devotees can worship this deity as per their convenience.
Bhishan Bhairav Temple
This deity is also known as Bhoot Bhairav.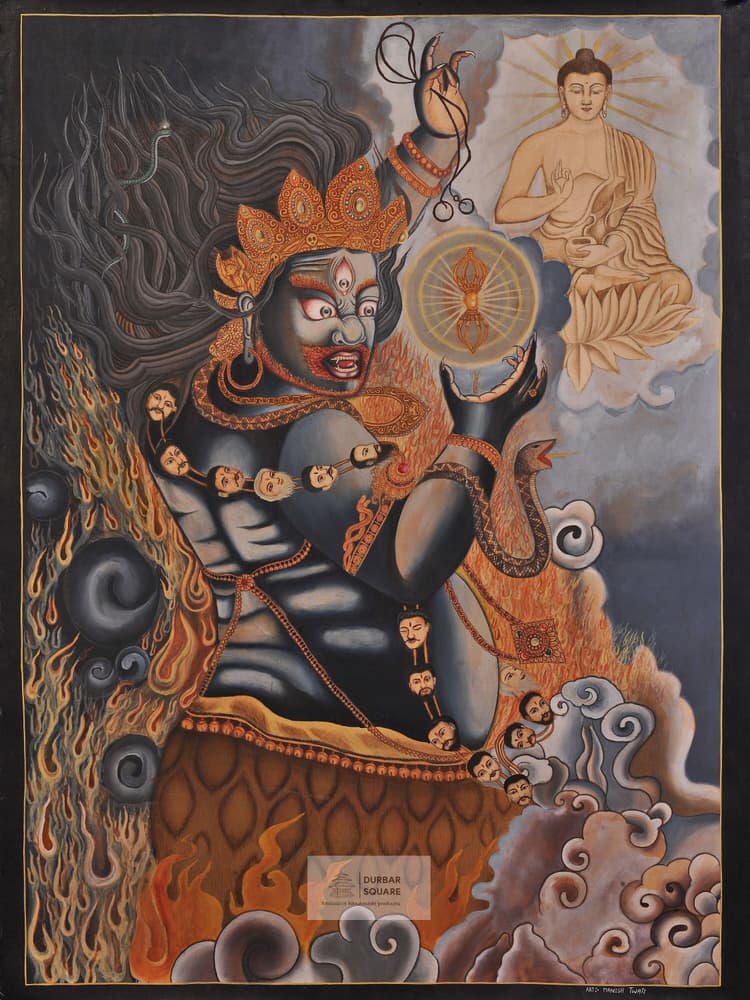 Chand Bhairav Temple
Chand Bhairav is located in the temple premises of Durga Devi Durga Kund.
Kapal Bhairav(Laat Bhairav) Temple
Kapal Bhairav (Laat Bhairav) is located at Alaipur. This falls almost on the outskirts of Varanasi towards the North Eastern side.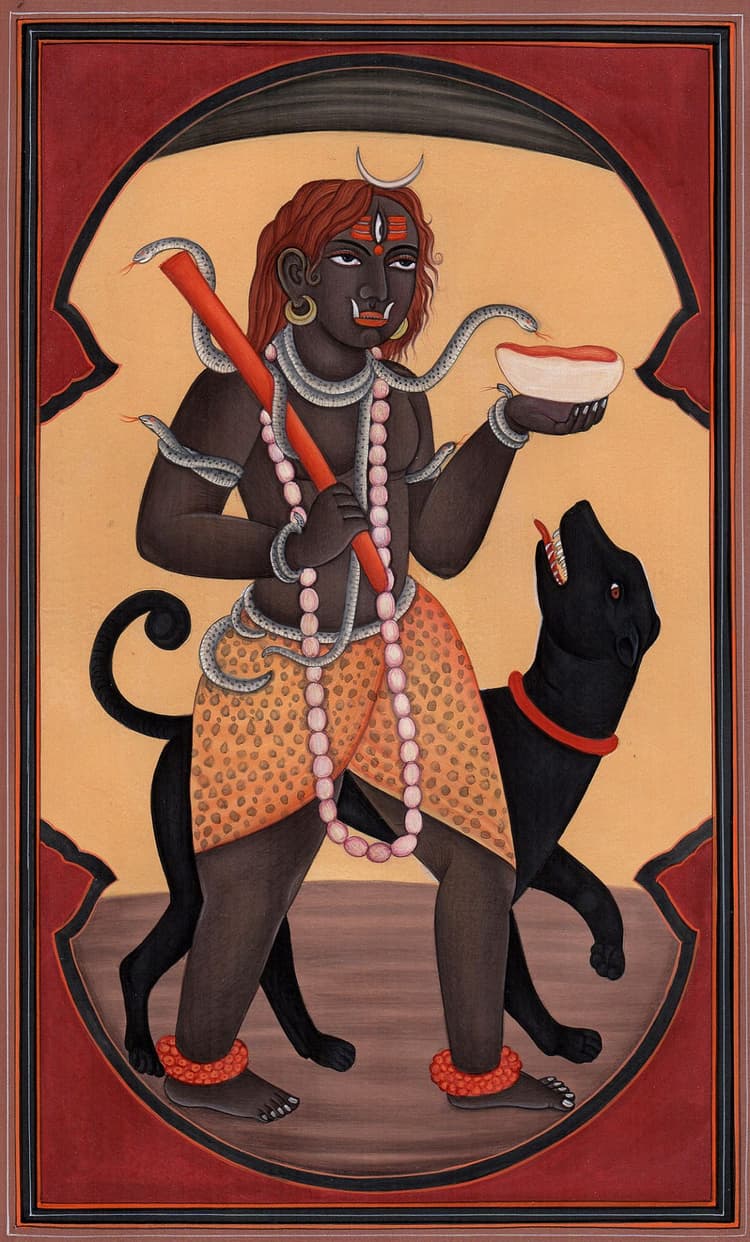 Krodhan Bhairav Temple
Krodhan Bhairav is known as Aadi Bhairav and is located at Batuk Bhairav temple at Kamachha, Varanasi.
Some people say that Krodhan Bhairav is the small Bhairav located adjacent to Kamakhya Devi in the temple nearby.
Ruru Bhairav Temple
Ruru Bhairav, also called as Anand Bhairav by locals, is located at Hanuman Ghat.
Samhar Bhairav Temple
Samhar Bhairav is located at Patan Darwaja, near GaiGhat. This area falls towards the northern side of Kashi.
Unmat Bhairav Temple
Unmat Bhairav is located in the Panchkoshi Marg at Deora Village, which is about 10 Kms. away from Varanasi. The place of worship is open practically throughout the day.
Rest
Once we have paid our respects at all of the Bhairav temples, we can conclude our spiritual journey by indulging in a sumptuous dinner and calling it a day.
Join us on this enchanting journey as we navigate the awe-inspiring realm of Bhairav. Together, we will delve into the depths of his transformative power, embrace his fierce yet benevolent nature, and unlock the profound wisdom that lies within this formidable deity. Get ready to immerse yourself in an interactive and engaging encounter with Bhairav, a transformative experience that will leave a lasting imprint on your spiritual path.
Bhairava means "terribly fearsome form". It is also known as one who destroys fear or one who is beyond fear.
- Hindu Scriptures
Explore brah.ma
Create an Impact!
Keep Brah.ma Alive and Thriving
or Connect on Social
Soulful Sanatan Creations
Explore our Spiritual Products & Discover Your Essence
ॐ सर्वे भवन्तु सुखिनः
Initiative by brah.ma  2020 – ∞
Built in Kaashi, for the world