Omkareshvara Antargriha Teerth Yatra
Book On Whatsapp
Embark on a captivating pilgrimage in the northern sacred segment, centered around the revered deity Omkareshvara. Spanning a 14 km route, this spiritual journey unveils 108 sacred sites and shrines, each holding a unique significance. Immerse yourself in the vibrant tapestry of divinity and devotion, with 67 dedicated to Shiva, 12 sacred ponds, 6 forms of Vishnu, 4 goddesses, and much more. Join this enchanting pilgrimage and witness the rich interplay of spirituality and reverence that awaits you at every step.
Antargriha (inner sanctum) Yatra
Omkareshvara is the supreme wis­dom, worshipped five-fold, bestower of liberation, and to be honoured daily by the wise in Varanasi.
Omkareshwar Mahadev
A devotee who takes a holy dip in Machodari Teerth and worships Omkareshwar will not have the fear of rebirth. A person who worships Omkareshwar will derive the benefits accruing out of performing Ashwa Medha Yagna. Worshipping Omkareshwar is equivalent to reciting one lakh Rudra Japam and is also equivalent to worshipping all the Shiv Lings in the world.
Adi Keshav
Kashi Khand, Chapter 69 mentions the various forms of Keshav (Lord Vishnu) in Varanasi. Lord Vishnu told Sage Bindu (details given under Bindu Madhav temple) that a devotee who worships him (Lord Vishnu) in the Lord's form as Adi Keshav finds his sadness being cleansed away and will enjoy only happiness.
By worshipping Adi Keshav the devotee attains Mukti. Adi Keshav has installed Sangameshwar Ling at Varuna Ganga confluence and the former grants Moksha to the devotees.
Trilochaneshwar Mahadev
While Omkareshwar Ling attained prime importance among all Lings in Kashi, the importance of darshan of Trilochan Ling is given more prominence. Trilochan is a Swayambhu Ling and it is stated in Kashi Khand that the Ling came to the earth from seven Patal Lokas, piercing each and every layer.
Let alone having darshan, even uttering the word of Trilochan by mouth will cleanse the devotee of his sins. A person knowingly or unknowingly committing sins in any place, finds mukti in Kashi and a person committing a similar sin in Kashi finds mukti by eulogizing (praising) Trilochan Ling. (Kashi Khand)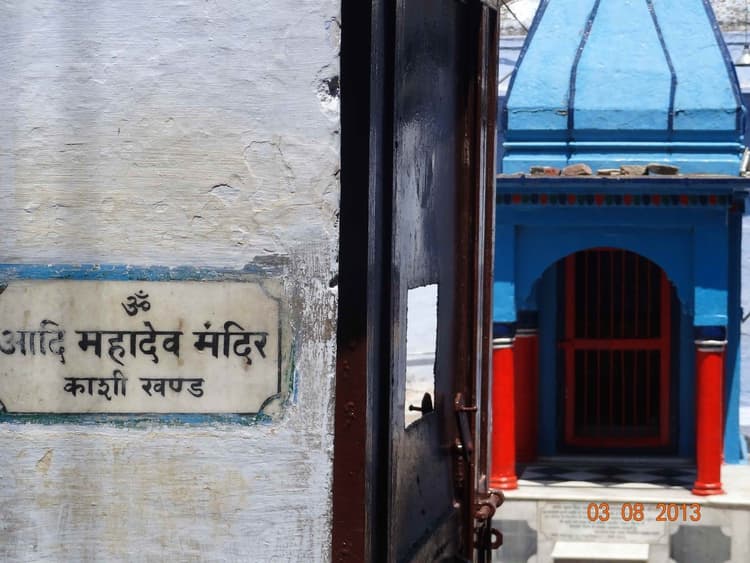 Aadi Mahadev
In Satya Yug, in response to devout prayers by Devas and Rishis, one Ling emerged from the Bhoomi and manifested itself. This came to be called Mahadev Ling. This Ling gets the credit of making Kashi a Mukti Kshetra (region free from bondage).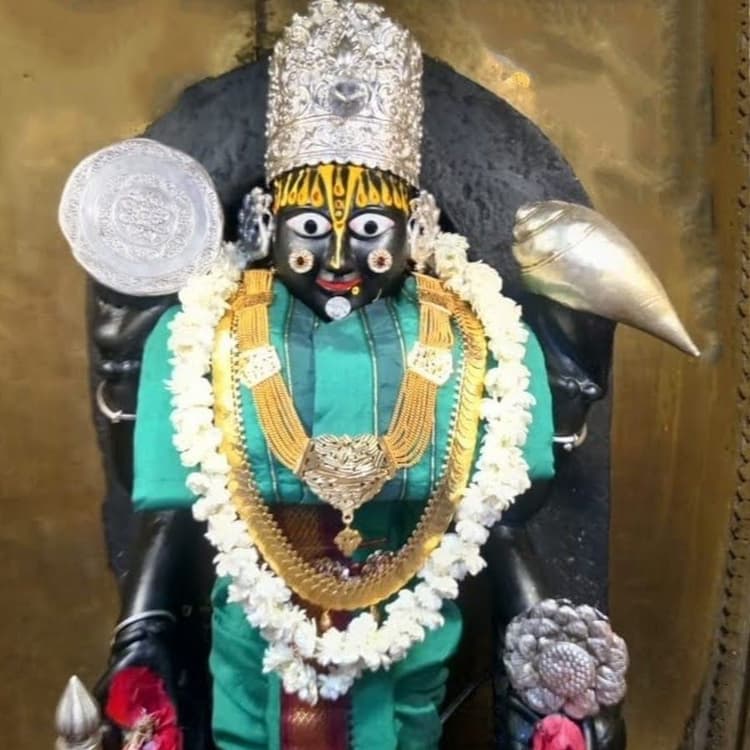 Bindu Madhav
Bindu Madhav temple is one of the Pancha Madhava temples in India. The other four Maadhava temples are 1. Veni Madhava Swamy temple in Prayagraj (U.P), 2. Kunti Madhava Swamy temple in Pithapuram (A.P), 3. Setumadhava Swamy temple in Rameswaram (T.N), 4. Sundaramadhava Swamy temple in Thiruvananthapuram (Kerala).
Naag Kund
This Nag Kuan is one of the many rare secrets of Kashi, it is said that this is the path to Patala (Nag Lok), many Naag (snakes) is also seen here on Nag Panchami.
Rare darshans of Nageshwar Mahadev, located at a depth of 45 feet at Nagkuan in Jaitpura, Varanasi. Be aware that before Nag Panchami, the entire water of Nagkup Kund is cleaned and the well is emptied, and this is the occasion of Darshan of Nageshwar Mahadev once a year. Within a night, the well will be again replenished by underground water from inside the well.
Embark on a captivating pilgrimage journey through the northern sacred segment, where the patron deity Omkareshvara reigns supreme. This sacred route spans a remarkable 14 km, unveiling a tapestry of 108 sacred sites and shrines that will immerse you in the rich traditions of devotion. Within this spiritual odyssey, you will encounter 67 sanctuaries dedicated to Shiva, 12 sacred ponds brimming with divine significance, and the presence of six forms of Vishnu and four revered goddesses.
Explore brah.ma
Create an Impact!
Keep Brah.ma Alive and Thriving
or Connect on Social
Soulful Sanatan Creations
Explore our Spiritual Products & Discover Your Essence
ॐ सर्वे भवन्तु सुखिनः
Initiative by brah.ma  2020 – ∞
Built in Kaashi, for the world